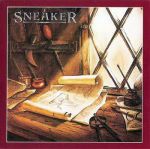 Sneaker - More than just the two of us (piano version)
Horizontal, sí, te quiero.
Mírale la cara al cielo,
de cara. Déjate ya
de fingir un equilibrio
donde lloramos tú y yo.
Ríndete
a la gran verdad final,
a lo que has de ser conmigo,
tendida ya, paralela,
en la muerte o en el beso.
Horizontal es la noche
en el mar, gran masa trémula
sobre la tierra acostada,
vencida sobre la playa.
El estar de pie, mentira:
sólo correr o tenderse.
Y lo que tú y yo queremos
y el día –ya tan cansado
de estar con su luz, derecho-
es que nos llegue, viviendo
y con temblor de morir,
en lo más alto del beso,
ese quedarse rendidos
por clamor más ingrávido,
al peso de ser de tierra,
materia, carne de vida.
En la noche y la trasnoche,
y el amor y el trasamor,
ya cambiados
en horizontes finales,
tú y yo, de nosotros mismos.
Pedro Salinas.